Review of Opteck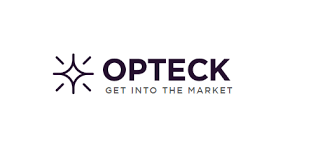 100 Tradable Assets
Fast Withdrawals
Details
| | |
| --- | --- |
| Broker | Opteck |
| Website URL | https://www.opteck.com/ |
| Founded | 2011 |
| Headquarters | Limassol, Cyprus |
| Support Number | +357-77-788316 |
| Support Types | Live Chat, Support Mail, Support Phone |
| Languages | English, Arabic, Dutch, French, Italian, Russian, Polish, Turkish, German |
| Trading Platform | In-house development |
| Minimum 1st Deposit | $250 |
| Minimum Account Size | $250 |
| Minimum Trade Amount | $25 |
| Maximum Trade Amount | $5000 |
| Bonus | Up to 100% first deposit bonus |
| Payout | 85% |
| Free Demo Account | |
| Regulated | |
| Regulation | Regulated by Cysec |
| Account Types | Basic, Bronze, Silver, Gold, Platinum, Black |
| Deposit Methods | Visa, MasterCard, Visa Debit, Visa Electron, WebMoney, CashU, Maestro, JCB, BankWire, PostePay, Diners, Skrill |
| Withdrawal Methods | Visa, MasterCard, Visa Debit, Visa Electron, WebMoney, CashU, Maestro, JCB, BankWire, PostePay, Diners, Skrill |
| Number of Assets | 100+ |
| Expiry Times | 30sec, 60sec, 2min, 5min, 15min, 30min, 1 hr, 24hr, 7days |
| Types of Assets | Currencies, Commodities, Indices, Stocks |
| Option Types | High/Low, On Demand (60 Sec), One Touch, Range |
| Account Currency | USD, EUR, GBP, JPY |
| US Traders Allowed | |
| Mobile Trading | |
| Tablet Trading | |
| Overall Score | 4.7 |
Pros
Quick payouts
Demo account available
Cons
Doesn't accept US customers
Opteck.com is a trading firm that has set up online for those who wish to trade on many indexes, stocks and options. There are Forex trades to be made every day on the site, and customers may choose to trade with the company when they want to expand their portfolio. This article explains how someone who comes to Opteck will find all they need when they begin trading.
#1: What Is Opteck?
Opteck is a company that accepts traders from many European countries, but it does not accept American clients. They are registered in many places around the world, and the site will tell customers if their country is accepted. The site has many different places to trade, and customers may sign up for accounts at any time. It is an easy site to use, and it has all the information that is required for each client.
Opteck has spent quite a lot of time building a site that will help traders earn money in an informed manner. Someone who is searching for information on indexes will find it on Opteck, and they may check on their account dashboard at any time.
#2: What Services Are Offered?
Services on Opteck are quite exciting as they bring customers to the indexes and stock markets around the world that are available for trading. Each new index gives the customer more variety, and the site will complete all trades in a timely manner. It is quite simple to find new places to trade on the site, and someone who has questions may contact Opteck at any time for assistance.
#3: What Is Traded?
Trading on Opteck is done through a number of markets foreign and domestic. There are currency exchanges where quite a lot of money may be made on speculation, and there are indexes from around the world that may be used for trading. Someone who is interested in making money must be willing to be diverse, and there is no more diverse place to trade than at Opteck.
The customer comes to the site looking for something to trade, and they may click on the index or market they wish to use. They are taken to a list of information on the index, and they may choose the stocks, bonds or options that are to be traded. The site does all the complicated math involved in a trade, and the transaction is completed in seconds. The customers may sell a stock they bought in the last few minutes, or they may wait until the price is right.
Each market comes with information that supports what the customer wishes to do, and they may read for as long as they like before making a decision. Someone who is well-read in trading will make more money than normal, and they will have a body of information they may come back to at any time.
Binary options are a large part of the market on Opteck, and they are used to help customers make swift bets on assets they have found on the site. Someone who gets invested in binary options will place simple bets every day on whether an asset will go up or down. They are right or wrong, and they will earn money when they are correct. The simplest form of trading is the binary option that is used the world over to help investors earn capital.
Someone who chooses binary options over other investments will earn more money on the whole, and they may make more trades in a day due to the simple nature of the investment product. The investments made in binaries must be made using proper information, and the information streams onto the site every day.
#4: What Information Is Offered?
Articles from Opteck and their partners are listed on the site, and each article is given its due on the site. The articles are filed under the markets they match, and the articles are updated often to ensure all the information is current. Someone who wishes to learn about foreign markets will find articles they need, and the articles may be saved or shared with anyone they like.
Saving and sharing is a useful way of disseminating information, and the information may help someone make a trade immediately. There are quite a few people who will enjoy reading on the site to learn about finances, and it is important that someone who is interested in finances learns as much as they can before spending their money. The money spent and traded on Opteck will be earned through a combination of shrewd trades and education.
There are writers on the site every day delving into the deep parts of the investment world, and they must have a look at what is most-beneficial for each person who is trading. Traders who wish to save money may lean on proper writers who are publishing about the industry every day.
#5: Bonuses
Referrals on the site come with bonuses for every new customer, and the customer who builds a few referrals will have more money deposited in their account. The money in the account may be used for future trades, and it cannot be withdrawn until it is used to contribute to the volume on the site. The site itself will continue to give referral bonuses until the customer has no one else to refer.
#6: Customer Support
Customer support on the site is offered through phone, email and a live chat service. Live chat is used to ensure a trader may speak with someone immediately, and there are quite a few people who will enjoy using live chat as it helps speed up the process. They may chat with a person who appears on their computer screen the moment they come to the site, and they will continue to chat until their problem is resolved.
Phone conversations may be more helpful if the client cannot express their concerns properly in any other way, and they will quite appreciate how easy it is to work out their issues on the phone. An email may be set any time the customer is confused about a portion of their account they do not understand, and the client may call in during normal business hours.
#7: Deposits And Withdrawals
Deposits and withdrawals are made on the site every day given the money traders have earned. Traders who are earning money consistently may withdraw every day if they like, and there are no fees attached to their withdrawals. The money is sent back to the account they used to set up their service at Opteck, and they may move more money into their account at any time for trading. The simple deposit and withdrawal system that is used at Opteck saves time, and the site is dedicated to ensuring customers see their money as soon as possible.
#8: The Verdict
Opteck is a lovely website that offers a host of options from the simplest of trades to a complex Forex investment. Customers may sign up for their account on the site at any time, and they will enjoy learning about a site that helps them make trades with information, the potential for great earnings and very little time spent.
Visit Broker