Review of OptionRally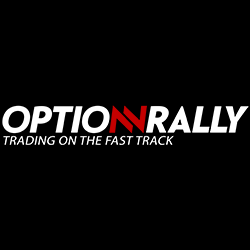 Details
| | |
| --- | --- |
| Broker | OptionRally |
| Website URL | https://www.optionrally.com/ |
| Founded | 2010 |
| Headquarters | Limassol, Cyprus |
| Support Number | +44 203 608 0253 |
| Support Types | Live Chat, Support Mail, |
| Languages | English, Arabic, Turkish, Vietnamese |
| Trading Platform | SpotOption |
| Minimum 1st Deposit | $250 |
| Minimum Account Size | $250 |
| Minimum Trade Amount | $5 |
| Maximum Trade Amount | $5000 |
| Bonus | Up to 100% first deposit bonus |
| Payout | 90% |
| Free Demo Account | |
| Regulated | |
| Regulation | Regulated by Cysec |
| Account Types | Mini, Standard, Executive, VIP |
| Deposit Methods | Visa, Mastercard, Amex, Bank Wire, CashU, Inpay |
| Withdrawal Methods | Visa, Mastercard, Amex, Bank Wire, CashU, Inpay |
| Number of Assets | 100+ |
| Expiry Times | 60sec, 5min, 15min, 30min, 1hr |
| Types of Assets | Currencies, Stocks, Indices, Commodities |
| Option Types | High/Low, One Touch, Option Builder, Meta Charts, Pair Options |
| Account Currency | USD, AUD, EUR, YEN, Rand, TRY |
| US Traders Allowed | |
| Mobile Trading | |
| Tablet Trading | |
| Overall Score | 4.7 |
Pros
Good deposit bonus
Excellent customer support
Mobile Trading
Cons
Brief Introduction
There are so many brokers around the world and more are still emerging. The challenge is not the bulging number of brokers but how to spot reliable ones. Just like how honest brokers are proliferating, the dubious ones are also increasing in number rapidly.
How to choose your broker
A very good and reliable broker is Option Rally. But before delving into details of option rally, it is important to talk about a few qualities to look for in your prospective broker before you deposit your money.
Minimum deposit
While a lot of brokers fix $250 as their minimum deposit, a few brokers allow an amount much lower than that. Since trading is a risk no matter how skillful and experienced a trader is, the less you stake the better. No trader has ever won them all. You just have to apply a little tact to enable you win more than lose. So, if you are an inexperienced trader, it is better to go for a broker with minimal initial deposit.
Minimum investment
Many brokers allow a minimum investment of above $10 but some of them allow you to make an investment below $10. Nobody likes restrictions, not in an exercise fraught with risk. Needless to say the lower the amount of minimum investment set by your broker the better for you.
Maximum payout
For each trade, your broker takes certain percentage in your winning. This is why they are in business. Since they only share only your winnings and they don't share your loss, it is better to select a broker with the highest maximum payout. Most brokers actually pay between 75 and 88 percent but a very few pay higher.
Take reviews seriously
Before depositing your hard earned money with any broker, you need to research about the broker and consider all the reviews starting from the rating. Rating is usually from 1 to 5 with 5 being the highest. Always aim for a broker with an average rating of 5. You can also make do with the ones that have an average rating of 4, if they have other impressive qualities but stay away any broker with an average rating of less than 4.
You also need to ensure that your broker is not among the blacklisted, unregulated and unregistered broker because they lack integrity and your money could vanish with them. In other words, you should choose a broker among the regulated and registered ones.
Availability of demo platform
For your own good, if you are an inexperienced trader, it is better to look for a broker that offers a demo platform where you can practice for a while before staking real money. Online trading is not what you should rush into otherwise you will also rush out as you will lose your money faster than you can ever imagine.
Strong financial base
You should ensure that your broker has a financial base strong enough to be able to pay any amount of winning. This is an important quality but you don't have to bother so much about it as long as you are sure that your broker is among the registered and regulated one.
Don't over trust a mere website
A lot of fraudulent brokers have very appealing and convincing website. In fact, fraudulent brokers seem to offer better websites than reliable ones. You need to confirm that your broker has a physical office before you deposit some money with them. This also means you should select a local broker that is based in your city or at least, has a branch office in your state. This ensures that they can just vanish into thin air with traders' deposit.
Availability of great software
You need to verify that the software of your broker is fast and highly responsive. A not-so-responsive software can make you lose a lot of money when you are clicking a particular button to stop a trade either because the trend is moving from profit to loss for you or because or you want to reduce the loss. The more the software refuses to respond the more you lose money.
Great customer support
Your broker should have a very impressive customer support. To assess their customer support, you need to first confirm that customer support is available for 24 hours. Then, you can send a mail of enquiry. You should forget any broker that does not respond after 24 hours. If you prefer to assess them via call, then they should pick your at first or second attempt. If not, flee from the broker because that is how you will be treated when you run into an issue that requires urgent attention.
24 hours payout
If you decide to withdraw some of your winnings, pay out should take at most 24 business hours. It is not advisable to register with a broker that takes longer to pay. This is because you may need your money to cater for an urgent need.
Multiple deposit and withdrawal options
For traders' convenience, brokers should offer multiple methods of deposit and several methods of payment. Your broker should not restrict you to a particular means to either make some deposit or receive your payment.
About Option Rally
Option Rally is a binary options broker that has been able to gain substantial confidence from traders within its short period of existence. It offers a lot of the qualities outlined above and so it is reputable and recommended for all serious traders.
History/Background and geographical spread
Option Rally was established in 2011. While you may think 6 years is not so much of an experience, this broker has achieved a lot and it has contributed immensely to trading binary options. Its trading process and support are above average. It also offers a lot of educational materials for beginners. Its head quarter is in Cyprus but it has several branch offices in several parts of the world including the United Kingdom.
Trading Software and platform
The broker has adopted SpotOption platform for trading and its charting application is based on candlesticks. It also offers Option Builder, 60-second, one-touch and the highly sophisticated Binary Meta trading platform
Bonus offers
Option Rally offers several bonus programs and asset choices to trade. They offer bonuses for deposits and redeposit. Most times, the value of bonus is dependent on the amount deposited. This implies that the more you deposit, the higher the percentage of bonus you will get. These bonuses help traders to earn higher returns.
What you can trade
This broker allows you to trade currencies like TRY, Rand, Yen, EUR, AUD, USD and a few more currencies. Every broker increases the number of currencies you can trade on their platform regularly so this list will not remain stagnant. These currencies are traded in pairs.
It also offers a wide range of assets like indices, commodities and stocks. It offers a great number of binary trading options. Some of the assets are Microsoft, Barclays, Apple, Google and several other notable companies. Some of the commodities available are coffee, gold, oil, sugar and platinum and you can also trade indices like FUTURE, S&P, FTSE and several others.
Customer Support
The broker offers responsive 24 hours customer support and their website can be translated into ten international languages. So wherever you come from, language will not be a barrier to achieving your financial dreams. In addition, it also offers responsive and highly professional account service representatives. The most striking feature of their support is the fact that it is multilingual just like the website.
Deposit and withdrawal
After a trader has set up his account with Option Rally, he can deposit through several methods like CashU cards, credit cards, Knet ATM cards and bank wire transfers. However, the minimum deposit is $250 which is the general average. Withdrawal also has several methods. You will be the one to specify the method through which you want receive your money.
Types of accounts
Option Rally has four different accounts and they are the mini trading account, the standard account, the executive trading account and VIP Club account.
The mini trading account is for traders that prefer to take minimal risk. So, it requires a very small initial deposit amount. It qualifies for a 15 percent welcome bonus and it also qualifies from 10 percent redeposit bonuses.
The standard account requires a higher initial deposit amount. It enjoys a 20 percent welcome bonus and a 10 percent redeposit bonus.
The executive trading account requires an even higher initial deposit amount. It offers 25 percent initial deposit bonus and 10 percent redeposit bonus
VIP club account has several exclusive benefits. The account is for big players or even corporate players. It has access to certain trading ideas and information that other types of accounts can access. It offers 30 percent initial deposit bonus and 15 percent redeposit bonus.
As a recap, Option Rally was established in 2011 and it is headquartered in Cyprus. Its major software is SpotOption and its maximum return is 90 percent. It offers a minimum deposit of $250 and a minimum investment of $5. It has a maximum investment of $5000. This is an indication of integrity. If it was a fraudulent broker, there won't be a maximum cap on the accepted amount of investment.
Pros
• It offers a good coverage of banking options
• Its deposit process is very fast
• It supports mobile devices so it works well with iPhones and android devices
• There is great 24 hours customer support
• Finally, its software is user friendly
Cons
There is no broker that does not have a con. What is important is for pros to outweigh its cons by far. Option Rally has only one major con. It does not offer a demo account for beginners to practice before the trade real money.
Visit Broker